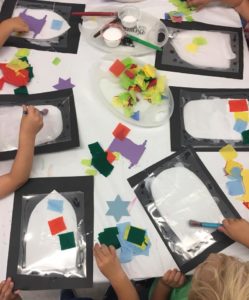 Weekly Schedule for Camp Haverim, June-July 2019
Registration Packet for Camp Haverim, Summer, 2019
---
I am very excited to be directing Camp Haverim for the sixth year in a row. Last summer was wonderful and now I am looking forward to creating more memorable experiences this year.
Our camp will offer traditional camp activities such as arts and crafts, games, sports and water play. We will also offer Jewish cultural and religious activities, Shabbat services on Fridays and teaching Hebrew blessings.
Camp Haverim will be offered for six weeks starting June 17th thru July 26th. Each week will have a different theme such as Spanish, Art, Gymnastics, Soccer, Drumming and Lego Creations.
Camp is for children ages 3-9 years old and we also offer a Parent & Me class for children 20 months-30 months on Tuesdays & Thursdays. Camp will offer a variety of activities that will be appropriate for each child's developmental level.
For more information about Camp Haverim, please stop by the preschool office to pick up a brochure or call 805-647-3798.
I hope to see you all this summer!
Shalom,
Marlena Gomez
Director, Camp Haverim