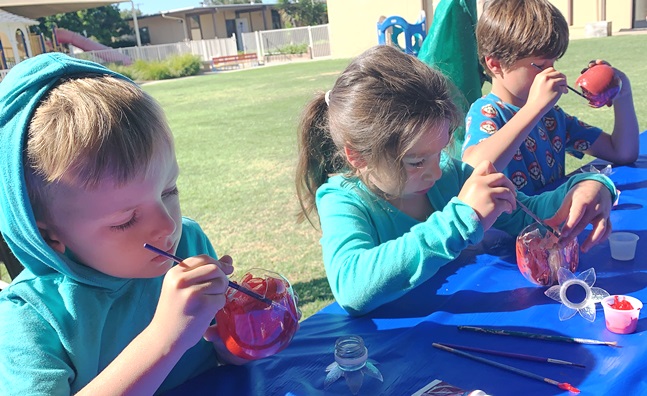 Tot Shabbat is where our youngest families come to celebrate Shabbat together!
With joyful movement and song, a tot siddur perfect for small hands, and the ever-popular Torah parade, our monthly Tot Shabbat features Rabbi Lisa and Danny the puppet, and the best sprinkle cookies at any oneg.
Check our TBT Calendar and Shofar monthly bulletin for special young family worship services throughout the year; we are often at Marina Park on Rosh Hashanah day, or celebrating Shabbat with a picnic dinner in a park. Tot Shabbat meets monthly on the first Friday, at 6 p.m.
Sunday Morning Tefillah Time is a special treat for young families.
Our Torah School features 11:30 a.m. tefillah, and many parents and younger siblings like to join us in the sanctuary for songs, stories, and prayers. It's a nice, quick embrace of community time.