"Religion isn't about believing things. It's about what you do. It's ethical alchemy. It's about behaving in a way that changes you, that gives you intimations of holiness and sacredness."  —  Karen Armstrong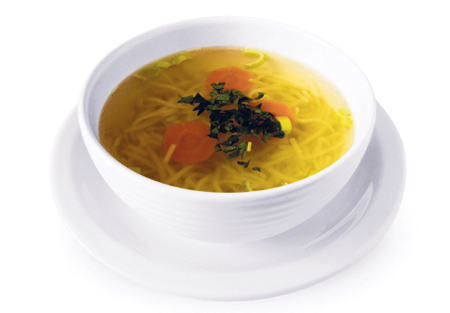 Project Chicken Soup
TBT's Project Chicken Soup is our way of reaching out to members of our congregation who are in need of a bit of "tlc"! Our Delivery Mensches have been seen dropping off Challah at the home of a family celebrating a baby's first Shabbat, or bringing a bowl of Matzo Ball soup to someone recuperating at home, or bringing a meal to a member of our community in a hospital or convalescent center. They drop "thinking of you" cards in the mail, and may make phone calls just to make sure all the members of our community are looked after. It is a huge commitment of Caring, but… isn't that what being in a Jewish community is about? We give… and we receive. We invite you to be a Mensch; a Chicken Soup Delivery Mensch.
Lending a Hand Medical Equipment Loans
What if you need to temporarily use a wheelchair or a walker (or some other medical equipment to make your life easier during your recovery)? What if you need a shower stool for a few weeks because of a surgery, etc.?
Look on our list of what we have in our lending library of medical equipment………….most likely, you will find what you need. See who has the item(s), and phone them or email them. Their names are in our directory. Here's the LENDING A HAND, Medical Equipment Listing.
Help for you in a time of need, brought to you by the Chicken Soup Group and the Social Action Committee.