For the upcoming year, we'll be publicizing classes here at TBT three months at a time, with a little extra notice to enable you to read upcoming book group selections.
Please join us in person or virtually, bring a friend, make a friend, and expand your horizons this year.
Deborah O'Neal
VP of Adult Learning
Jewish Studies: Lecture of the Month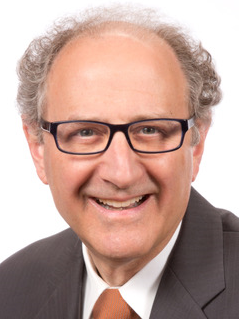 The Last Days of Stalin
by Dr. Joshua Rubinstein
Tuesday, October 10, 7:00-8:30 p.m., on Zoom
Josh Rubinstein will speak to us on the events described in his recently published book The Last Days of Stalin. This book takes us back to the second half of when no one could foresee an end to Joseph Stalin's murderous regime. He was poised to challenge the newly elected US President Dwight Eisenhower with armed force, and was broadening a vicious campaign against Soviet Jews. Stalin's sudden collapse and death in March 1953 was as dramatic and mysterious as his life. It is no overstatement to say that his passing marked a major turning point in the twentieth century. But after Stalin's death, the overly cautious response by the Eisenhower administration to the Kremlin's conciliatory gestures missed an opportunity to significantly reduce the tensions of the Cold War.
Joshua Rubenstein is a longtime Associate of Harvard's Davis Center for Russian and Eurasian Studies and is also Associate Director for Major Gifts at Harvard Law School. He was the Northeast Regional Director of Amnesty International USA for 37 years.
$5 Temple Beth Torah Members
$8 Non-Member
 If you prefer, you may register by calling the TBT Office at 805-647-4181. 
Short Story Discussion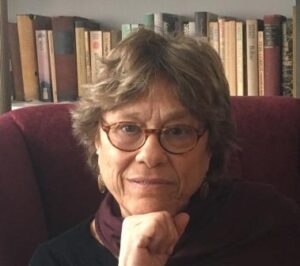 Saturday, October 14, 12:30-1:30 p.m.,
TBT Library
Discussion led by Deborah O'Neal
"1919: At the Connecticut Shore"
by Jane Lazarre
Two women face each other, one with scissors in her hand. The women share a secret that neither will speak about and both find daring and shameful. Jane Lazarre has written a short story for us that is full of mystery and meaning. You can access this story through this link or find copies outside the TBT office on the pamphlet wall.
Qigong Classes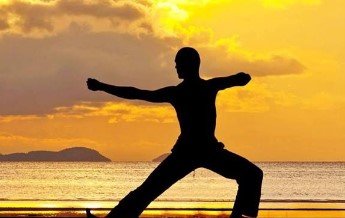 Led by Fredda Leiter
Tuesdays, 9:00-10:00 a.m., Meister Hall
Continuing
Qigong is a form of mind-body exercise. Qi means energy and gong means to cultivate.
Fredda has practiced Qigong and Taiichi since 2012, has trained in the discipline extensively and intensively, and has taught classes in person and on Zoom since 2015.
She has found that Qigong is a wonderful way to improve strength, flexibility, and balance, as well as enhancing breathing. The discipline helps students to feel grounded and keeps their minds active and sharp. It's also a nice way to spend time with other people!
The goal is all gain and no pain. Your safety and comfort are important….and most important is to smile and have fun!
To participate, you must be able to stand for about 30 minutes; we will also be seated for part of the time. Please wear sneakers or other comfortable shoes and bring water.
There is a waiver to sign; you can find this online or in the TBT office. Please bring the signed form to the first class.
Looking forward to practicing with you!