Learning for Jews throughout the centuries has been one of the primary means of forming and sustaining community. Temple Beth Torah has long maintained an active in person lifelong learning program. We believe face-to-face learning not only offers the most stimulating and engaging learning experience, but also allows us to form and maintain the bonds of true Jewish community. Beyond the "content only" experience of online options, we strive to offer face-to-face classes that allow relationships to form and learning communities to thrive. We invite you to peruse our offerings.
Please join us in person or virtually, bring a friend, make a friend, and expand your horizons this year.  
Cliff Wilcox, PhD
Director of Education and Operations
Hanukkah Charms Craft Workshop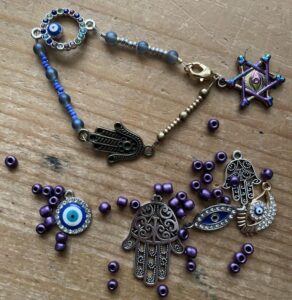 Sunday, December 10, 2023, 2:00 – 4:00 PM, Temple Beth Torah Library
Come spend an afternoon with beads and Judaica charms and make bracelets and necklaces! They make wonderful gifts, and don't forget to gift yourself!
$10.00 materials fee per person to be paid at the workshop. Please Register for this workshop at the link below!
Book Discussion
Saturday, December 16, 12:30-1:30 p.m.
Discussion led by Judy Fleischman
"The Red Balcony" by Jonathan Wilson
Based on actual events, this is a gripping novel of love, history, and justice in the tinderbox of British Mandatory Palestine. In 1933 Ivor Castle, Oxford-educated and Jewish, arrives in Palestine to aid in the defense of two men accused of murder. As he travels between the crime scene in Tel Aviv and the mazelike streets of Jerusalem, he must discover whether he cares most for the law or the truth, whether he is more an Englishman or a Jew, and where and with whom he truly belongs.
Please bring a dairy contribution to our potluck lunch
Qigong Classes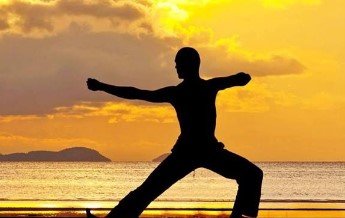 Led by Fredda Leiter
Tuesdays, 9:00-10:00 a.m., Meister Hall
Continuing
Qigong is a form of mind-body exercise. Qi means energy and gong means to cultivate.
Fredda has practiced Qigong and Taiichi since 2012, has trained in the discipline extensively and intensively, and has taught classes in person and on Zoom since 2015.
She has found that Qigong is a wonderful way to improve strength, flexibility, and balance, as well as enhancing breathing. The discipline helps students to feel grounded and keeps their minds active and sharp. It's also a nice way to spend time with other people!
The goal is all gain and no pain. Your safety and comfort are important….and most important is to smile and have fun!
To participate, you must be able to stand for about 30 minutes; we will also be seated for part of the time. Please wear sneakers or other comfortable shoes and bring water.
There is a waiver to sign; you can find this online or in the TBT office. Please bring the signed form to the first class.
Looking forward to practicing with you!