Your financial support to TBT at this time is very important and greatly appreciated!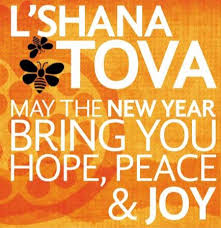 It's time to Welcome 5781!
We are working hard to create meaningful services that will uplift our community.
In this time of keeping our congregation safe and healthy, all High Holy Days services will be online. We will not gather in-person in our sanctuary, but make every home a vibrant extension of that sanctuary.
Jewish Community, Jewish Life, 
Jewish Belonging
WELCOME!   At Temple Beth Torah you'll find ways to help motivate your Jewish journey; to help you grow from where you are to where you want to be. At TBT you'll find a warm, down-to-earth, welcoming congregation.
We are egalitarian, Reform in ideology and practice. The doors of TBT are always open to you, and we would be delighted to welcome you into this Jewish community.
SHALOM!
Our Clergy and Professional Staff
We are truly blessed with dedicated, skilled, energetic Jewish Professionals helping you grow.