Shabbat at Temple or at Home for November 10th and 11th 
Join your TBT community this Shabbat!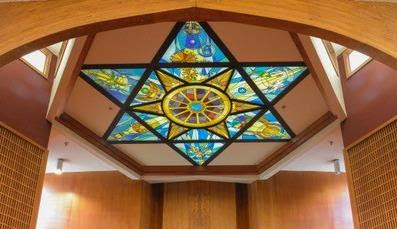 Friday, November 10, 2023, 7:00 p.m., Kabbalat Shabbat  / Israel Solidarity welcoming Shabbat with our Ma'agal Shirah musicians and spirit. In the social hall, in-person only.  
Saturday, November 11, 2023, 10:00 a.m.,  Shabbat Morning Services.  Bar Mitzvah of Jackson Kann, son of Daniel and Dana Kann. In-person or on Zoom. No Torah Study.
Chayei Sarah (at ReformJudaism.org)

Click here for this week's Torah reading from sefaria.org,  Genesis 23:1−25:18
More comfortable at home?
We will continue to Zoom services.  Look for instructions for joining the service in Thursday's T'kiah.   Don't get the T'kiah? Call the Temple office 805-647-4181. (see Zoom tips here)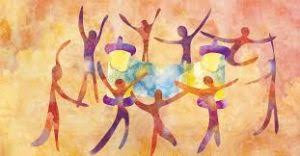 We'll be using our URJ siddur, Mishkan T'fiah for Shabbat this weekend. If you do not have a hard copy of the siddur at home, you can purchase a print or an e-book version  from CCAR.
Have questions about using Zoom for services?   Here are some hints:
Plan to join "meeting" a few minutes early.
Bring Shabbat candlesticks, candles, lighter, Kiddush cup and even Shabbat dinner nearby.
You will be muted during services: because of lag time on individual computers, it is a cacophony if we try to pray, sing or talk together. Make sure that your computer is muted; at the bottom far left corner, click the microphone. You are muted if there is a red slash across it. Any background noise in your home comes across loud and clear.
How to View: Choose from Gallery View- where you can see all participants, or Speaker view- where you can see either rabbi or cantor (upper right corner.)
Video Choices: While we love seeing each other, feel free to also turn your video off. Click the video in the bottom left corner, next to the audio. That will allow you to hear but not be seen, by others. This is a way to feel more private and less self-conscious in prayers.
Caring Community Etiquette
Not everyone is at the same comfort level in being in public or socializing at this moment. We are committed to create a space that feels comfortable, safe and sacred, for all of us.
Greeting each other

– a hearty "Shabbat Shalom", "shaking" elbows, hand signs of hugging and touching one's own heart are great ways to express our selves. 

Hugs

– it's what we do! But…maybe not right now. If you feel the urge to hug someone, ask their permission first, and do not take "no" as a rejection – just touch elbows instead! 

Masks

– even vaccinated, it is possible to be a virus carrier with no symptoms. Wearing a mask reduces the likelihood that you will transmit the virus to others. Masks are required at Temple at this time. 

Vaccination

– not everyone is able to be vaccinated. Please know that some may choose to create more space because they are not vaccinated and are a higher risk. 

Spacing

– please choose a seat with distance between yourself and others, if they are not in your family. Best to ask someone you would like to sit near if they are comfortable.
Think: Separate for Spirituality rather than Congregate for Community! 

Singing

– is what makes services special! It also spreads our germs far beyond where we are sitting. Please sing with restraint and space between yourself and others. 

Honoring the Torah

– please refrain from touching and kissing the Torah during the hakafah. It is customary to follow the Torah with your eyes, as it is paraded around the sanctuary, and to give a ceremonial bow as it passes by.