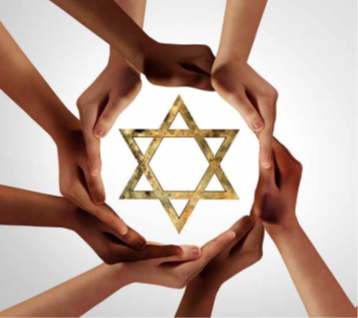 with Rabbi Lisa Hochberg-Miller
Studies begin October 22, 10 a.m. Come find out more !
Sunday Lifelong Learning continues with a unique opportunity for an Adult Confirmation experience!
This is the perfect next step for those who have become Adult B'nai Mitzvah, or for anyone interested in wrestling with Jewish ideas, sharing with others, and deepening their connection. You DO NOT need to have become a B'nai Mitzvah to be a part of this program!
This two-year adult learning journey will take us deep into study of Jewish texts, understanding God's presence, obligations of community, deepening our prayer life, ritual, and so much more! We will have the chance to build on Hebrew reading and comprehension skills. Do not worry about making a two-year commitment; or of you can attend every one of these sessions; just come study with us!
Shavuot, the Festival of Receiving Torah at Sinai, is regarded as a joyful, communal celebration of receiving Ten Commandments, the Torah and the entire river of Jewish learning that has flowed from that moment. Our Confirmation Experience is about affirming that we are part of the ongoing dynamic of learning, self-understanding, and insight as we continually encounter the world of Torah.
Adult confirmation will culminate in a celebratory service at Shavuot time, 2025 that we will all have a hand in creating, sharing our own journeys and growth, as we celebrate Torah and community, read the Ten Commandments, and rejoice.
These Sundays through June 2024, 10 am – 11:15 am
October 22, Nov. 19, Dec 10, Dec. 17, Jan. 21, Jan. 28, Feb. 25, March 3, March 10, March 17, April 7, April 14, April 21, April 28, May 19, June 2