We Hope You'll Join Us for High Holy Days 5784/2023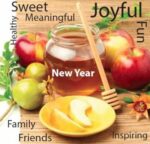 FAQ: Here's what you'll want to know
We celebrate Erev Rosh Hashanah on Friday, September 15. We will conduct worship services for the first and second morning of Rosh Hashanah, September 16-17. Erev Yom Kippur (Kol Nidre) is observed on Sunday, September 24. We conduct Yom Kippur services throughout the following day, Monday, September 25.
Services will be conducted from Mishkan HaNefesh, the Reform Machzor for the Days of Awe. Please bring your own books.
Our community Sukkot week program begins Friday, September 29 with Shabbat Dinner in the Sukkah! Here are the Registration Details.
Simchat Torah Joint Community Celebration, Saturday, October 7 will be at Congregation Am Hayam. Here are the Registration Details.
Admission to all High Holy Days services will be by ticket only with identification. Advance pre-registration is required.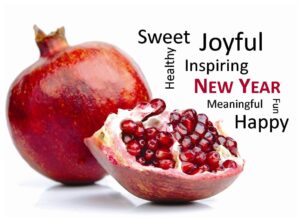 We're delighted to be able to gather together for High Holy Days this year. Here's the information that you'll need to be able to share this sacred time with us. Everyone who attends will need to have tickets and be registered in advance. When you buy a ticket to our services, you are supporting our Temple and our local Jewish community.
Temple members ticket packets have been mailed to your home.




Members who wish to include additional family guests can make arrangements. Use the "Member Family Guest" registration button below.

No tickets will be sold at the door.

Not a member of TBT? You're welcome to join us with advance notice. Use the "Non-Member Guests" registration button. No tickets will be sold at the door.

If you would like additional information or assistance, please contact the Temple office at 805-647-4181 or email us through this contact form.

Rosh Hashanah tickets can be purchased up to Friday, 9/15, noon, Pacific.

Yom Kippur tickets can be purchased up to Friday, 9/22, 12:00 pm, Pacific.