For the upcoming year, we'll be publicizing classes here at TBT three months at a time, with a little extra notice to enable you to read upcoming book group selections.
Please join us in person or virtually, bring a friend, make a friend, and expand your horizons this year.
Deborah O'Neal
VP of Adult Learning
Short Story Discussion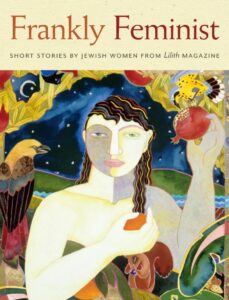 Tuesday, May 23, 2:00-3:00 p.m., TBT Library
"News to Turn the World," by Katie Singer 
Discussion led by Deborah Pollack
The next meeting of the TBT story group will be on Tuesday, May 23, at 2:00 p.m. in the library.
We'll be gathering to talk about "News to Turn the World" by Katie Singer. The story is from the anthology Frankly Feminist: Short Stories by Jewish Women from Lilith Magazine. Copies of the story may be picked up from the temple office or accessed here on the web. Bring a friend!
Jewish Studies: Lecture of the Month
Israel at 75, Divided and Unsettled: Roots and Nature of Today's Political and Judicial Conflicts
Samuel Sokol, Haaretz, Israel
Tuesday, June 13, 7:00-8:15 p.m, on Zoom
As it turns 75, the Jewish state is wracked with controversy, facing bitter disputes over its future and increasing Palestinian violence in Judea and Samaria. Since returning to power, Prime Minister Benjamin Netanyahu has embarked on a wide-ranging legislative blitz to fundamentally alter Israel's judicial system and religious status quo that has split Israeli society. Learn about the causes of the conflict and nature of the legislation which has sparked one of the biggest political controversies since the 2005 Gaza disengagement.
Sam Sokol is an award-winning Israel-based reporter for Haaretz. He was previously correspondent for the Jerusalem Post and has reported for the Jewish Telegraphic Agency, the Israel Broadcasting Authority, and the Times of Israel. He is the author of Putin's Hybrid War and the Jews (2022).
$5 Temple Beth Torah Members
$8 Non-Member
 If you prefer, you may register by calling the TBT Office at 805-647-4181. 
Shabbat Book Discussion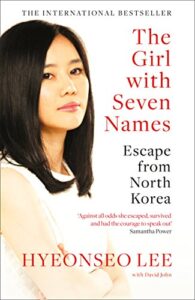 Saturday, June 10, 12:30-2:00 p.m.
Discusion led by Nan Waltman 
Please bring an food contribution to our dairy lunch
The Girl with Seven Names: A North Korean Defector's Story by Hyeonseo Lee
Please bring a dairy contribution to our potluck lunch
Hyeonseo Lee was one of millions trapped by the brutal North Korean regime, but her home on the border with China gave her some exposure to the world beyond the Hermit Kingdom. During the famine of the 1990s, she witnessed repression, poverty and starvation and began to wonder, Could North Korea really be "the best on the planet"?
At 17 she decided to escape. The danger did not stop while she was living in China, which had a policy of repatriating North Koreans. Even after 12 years and making it to South Korea, she took enormous risks when she decided to lead the escape of her North Korean mother and brother. This memoir is a triumph of her remarkable spirit.
Qigong Classes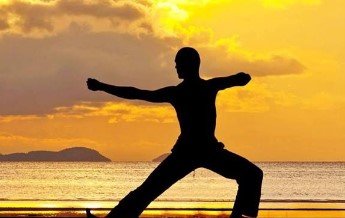 Led by Fredda Leiter
Tuesdays, 9:00-10:00 a.m., Meister Hall
Continuing
Qigong is a form of mind-body exercise. Qi means energy and gong means to cultivate.
Fredda has practiced Qigong and Taiichi since 2012, has trained in the discipline extensively and intensively, and has taught classes in person and on Zoom since 2015.
She has found that Qigong is a wonderful way to improve strength, flexibility, and balance, as well as enhancing breathing. The discipline helps students to feel grounded and keeps their minds active and sharp. It's also a nice way to spend time with other people!
The goal is all gain and no pain. Your safety and comfort are important….and most important is to smile and have fun!
To participate, you must be able to stand for about 30 minutes; we will also be seated for part of the time. Please wear sneakers or other comfortable shoes and bring water.
There is a waiver to sign; you can find this online or in the TBT office. Please bring the signed form to the first class.
Looking forward to practicing with you!