For the upcoming year, we'll be publicizing classes here at TBT three months at a time, with a little extra notice to enable you to read upcoming book group selections.
Please join us in person or virtually, bring a friend, make a friend, and expand your horizons this year.
Deborah O'Neal
VP of Adult Learning
Greeting Card Craft Workshop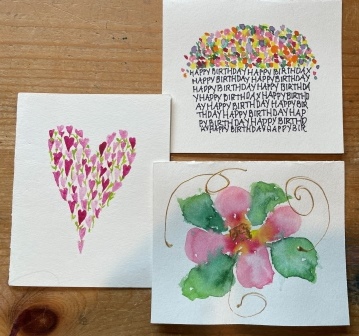 Sunday, April 16 from 2-4 pm or Monday, April 17 from 2-4 pm. 
TBT Library
Led by Joy Goldowitz
Cards, cards, cards! For birthdays, Mother's Day, Bar Mitzvahs and more. Come and join us for a card making class using watercolors and a couple of other fun tools. Two separate classes, one on Sunday and one on Monday, should allow people on any schedule to attend.
Create your own easy and fun card designs with attractive materials and clear instruction.
Cost: $10 materials fee, per person, per class. Pay when you get to class. 
Shabbat Book Discussion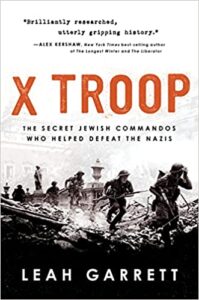 Saturday, April 22, 12:30-2:00 p.m.
X Troop: The Secret Jewish Commandos Who Helped Defeat the Nazis by Leah Garrett
Please bring a dairy contribution to our potluck lunch
We'll be discussing the book X Troop: The Secret Jewish Commandos Who Helped Defeat the Nazis by Leah Garrett. This gripping non-fiction book tells the almost incredible World War II saga of the German-speaking Jewish commandos who fought in Britain's most secretive special-forces unit, but whose story has gone untold until now. Drawing on extensive original research, including interviews with the last surviving members, Leah Garrett follows this unique band of brothers from Germany to England and back again, with stops at British internment camps, the beaches of Normandy, the battlefields of Italy and Holland, and the hell-scape of Terezin concentration camp—the scene of one of the most dramatic rescues of the war. Bring a dairy potluck dish and an appetite for discussion.
Jewish Studies: Lecture of the Month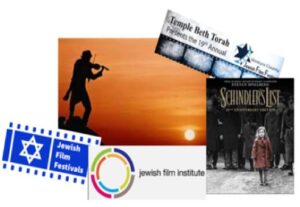 What is a Jewish Film?
Tuesday, April 4, 7:00-8:15 p.m, on Zoom
Dr. Cliff Wilcox, Director of Education and Operations at Temple Beth Torah, explores how we define a movie as a Jewish film and why these films are so important.
The label is commonly used. Yet the term itself is ambiguous and rather difficult to define. Is a Jewish film one that features Jewish actors or is made by a Jewish director? Is it one that deals with Jewish history, culture, or themes? Or is it a film that appeals primarily to Jewish audiences? This lecture will explore the emergence and development of Jewish films in America over the last 100 years. We will explore the role these films have played in American culture, particularly regarding identity formation and boundary definition for American Jews. This lecture will explore how we define a movie as a Jewish film and why these films are so important.
Cliff Wilcox holds a Ph.D. in American Intellectual History from the University of Michigan and is Director of Education and Operations at Temple Beth Torah in Ve
.
$5 Temple Beth Torah Members
$8 Non-Member
 If you prefer, you may register by calling the TBT Office at 805-647-4181. 
Qigong Classes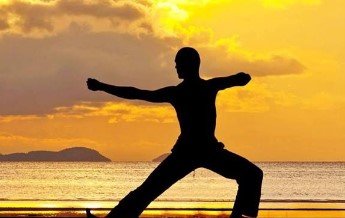 Led by Fredda Leiter
Tuesdays, 9:00-10:00 a.m., Meister Hall
Continuing
Qigong is a form of mind-body exercise. Qi means energy and gong means to cultivate.
Fredda has practiced Qigong and Taiichi since 2012, has trained in the discipline extensively and intensively, and has taught classes in person and on Zoom since 2015.
She has found that Qigong is a wonderful way to improve strength, flexibility, and balance, as well as enhancing breathing. The discipline helps students to feel grounded and keeps their minds active and sharp. It's also a nice way to spend time with other people!
The goal is all gain and no pain. Your safety and comfort are important….and most important is to smile and have fun!
To participate, you must be able to stand for about 30 minutes; we will also be seated for part of the time. Please wear sneakers or other comfortable shoes and bring water.
There is a waiver to sign; you can find this online or in the TBT office. Please bring the signed form to the first class.
Looking forward to practicing with you!