For the upcoming year, we'll be publicizing classes here at TBT three months at a time, with a little extra notice to enable you to read upcoming book group selections.
Please join us in person or virtually, bring a friend, make a friend, and expand your horizons this year.  
Deborah Pollack
VP of Adult Learning
Jewish Studies: Lecture of the Month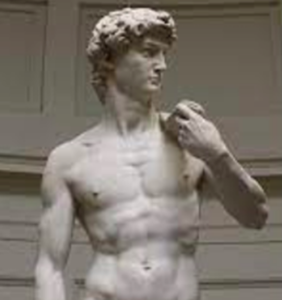 King David: History, Myth, or Both?
Thursday, December 1, 7:00-8:15 pm on Zoom
Dr. Elaine Goodfriend, CSUN
The Hebrew Bible devotes more chapters to King David than to any other individual but until recently, he was dismissed by modern scholars as largely a mythical character. How can we distinguish between the historical Israelite king and later Jewish myth? What do recently excavated inscriptions add to our understanding of King David?
$5 Temple Beth Torah Members
$8 Non-Member
 If you prefer, you may register by calling the TBT Office at 805-647-4181. 
Shabbat Book Discussion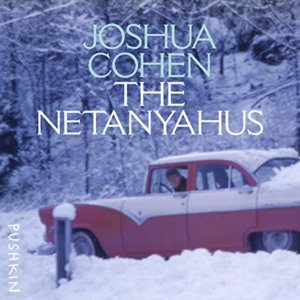 The Netanyahus: An Account of a Minor and Ultimately Even Negligible Episode in the History of a Very Famous Family,
by Joshua Cohen
Saturday, December 10, at 12:30-2:00 p.m. in the Library.  Led by Alan Kirschbaum. Please bring a dairy contribution to our potluck lunch.
Winner of the 2022 Pulitzer Prize For Fiction and the 2021 National Jewish Book Award Winner. Mixing fiction with nonfiction, The Netanyahus is a wildly inventive, genre-bending comedy of identity and politics that finds Joshua Cohen at the height of his powers. At a not-quite-upstate New York college in the winter of 1959–1960, Ruben Blum, a Jewish historian—but not an historian of the Jews—is co-opted onto a hiring committee to review the application of an exiled Israeli scholar specializing in the Spanish Inquisition. When Ben Zion Netanyahu shows up for an interview, family unexpectedly in tow, Blum plays the reluctant host to guests who proceed to lay waste to his American complacencies. CAVEAT: While titled "The Netanyahus," and loosely based on an incident recounted to Cohen, the novel is not really about the prominent Netanyahu family. Indeed, it's a novel of the ambiguities of the Jewish-American experience, antisemitism, academia, identity politics, and conflicting visions of Zionism.
Hanukkah Jewelry Workshop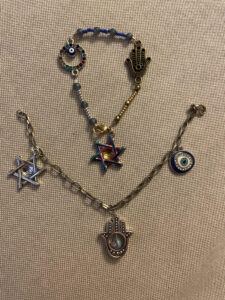 Monday, December 12, at 2:00-4:00 p.m. in the Library. Led by Joy Goldowitz.
Add some homemade sparkle to Hanukkah this year! Come join us on Monday, December 12 from 2-4 pm to make a Hanukkah bracelet and/or necklace you'll be happy to wear. Choose your own color and design. I have sourced some beautiful beads and holiday charms to create a gift for yourself or for some lucky recipient. Materials fee: $10. Register below or call Martha at TBT by Dec. 7, to register for this class. See you there!
Qigong Classes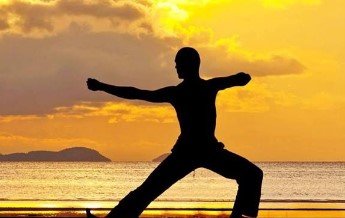 Led by Fredda Leiter
Tuesdays, 9:00-10:00 a.m., Meister Hall
Continuing
Qigong is a form of mind-body exercise. Qi means energy and gong means to cultivate.
Fredda has practiced Qigong and Taiichi since 2012, has trained in the discipline extensively and intensively, and has taught classes in person and on Zoom since 2015.
She has found that Qigong is a wonderful way to improve strength, flexibility, and balance, as well as enhancing breathing. The discipline helps students to feel grounded and keeps their minds active and sharp. It's also a nice way to spend time with other people!
The goal is all gain and no pain. Your safety and comfort are important….and most important is to smile and have fun!
To participate, you must be able to stand for about 30 minutes; we will also be seated for part of the time. Please wear sneakers or other comfortable shoes and bring water.
There is a waiver to sign; you can find this online or in the TBT office. Please bring the signed form to the first class.
Looking forward to practicing with you!
https://templebethtorah.com/wp-content/uploads/sites/34/2021/08/Qigong-Class-Student-Waiver.pdf