For the upcoming year, we'll be publicizing classes here at TBT three months at a time, with a little extra notice to enable you to read upcoming book group selections.
Please join us in person or virtually, bring a friend, make a friend, and expand your horizons this year.  
Deborah Pollack
VP of Adult Learning
Jewish Studies: Lecture of the Month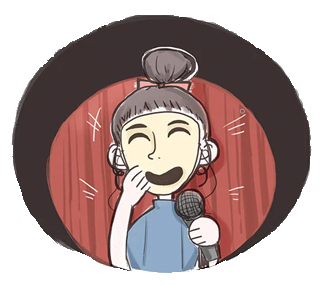 Kosher at Last: Jewish Women Comics in America
Thursday, September 1, 7:00-8:15 pm on Zoom
Jeffrey Blutinger, Ph.D.
The earliest American Jewish women in comedy, people like Fanny Brice, Belle Barth, Sophie Tucker, and Pearl Williams, were referred to as "unkosher comediennes." In this talk, Dr. Blutinger will trace the struggles of Jewish women to perform as comics on stage. While Jewish women such as Barbra Streisand and Madeline Kahn shone on the silver screen, the situation was quite different for women who wanted to do stand up. Totie Fields and Joan Rivers paved the way for Jewish women to perform as comics on stage and on television.
Dr. Jeffrey Blutinger earned his Ph.D. in Jewish Studies from UCLA and is director of the Jewish Studies Program at California State University, Long Beach.
$5 Temple Beth Torah Members
$8 Non-Member
 If you prefer, you may register by calling the TBT Office at 805-647-4181. 
Qigong Classes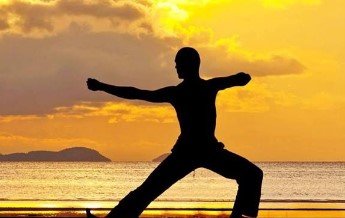 Led by Fredda Leiter
Tuesdays, 9:00-10:00 a.m., Meister Hall
Resume August 9th
Qigong is a form of mind-body exercise. Qi means energy and gong means to cultivate.
Fredda has practiced Qigong and Taiichi since 2012, has trained in the discipline extensively and intensively, and has taught classes in person and on Zoom since 2015.
She has found that Qigong is a wonderful way to improve strength, flexibility, and balance, as well as enhancing breathing. The discipline helps students to feel grounded and keeps their minds active and sharp. It's also a nice way to spend time with other people!
The goal is all gain and no pain. Your safety and comfort are important….and most important is to smile and have fun!
To participate, you must be able to stand for about 30 minutes; we will also be seated for part of the time. Please wear sneakers or other comfortable shoes and bring water.
There is a waiver to sign; you can find this online or in the TBT office. Please bring the signed form to the first class.
Looking forward to practicing with you!
https://templebethtorah.com/wp-content/uploads/sites/34/2021/08/Qigong-Class-Student-Waiver.pdf