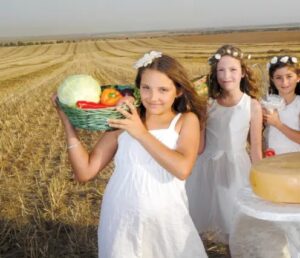 TIKKUN LEIL SHAVUOT
Join TBT and CAH for a community celebration!  
Dinner, Singing, Text Study, and Prayer

June 4, 5:30 p.m.
at Congregation Am HaYam,
4839-C Market St, Ventura

Celebrate the Ongoing Braid of Jewish Living

Pirke Avot: "What is the Contemporary Wisdom of our Ancient Sages?"
with
Rabbi Lisa Hochberg-Miller
Rabbi J. B. Sacks
Rabbi Mike Lotker
Rabbi Jennifer Flam
Student Rabbi Maayan Lev
Cantor Robin Faigin
Dairy dinner sponsored by the Jewish Federation of Ventura County. If you are planning to join us for dinner, please click here to register. There is no charge for dinner. Thank you, Jewish Federation of Ventura County!
Congregation Am HaYam asks for proof of vaccination to attend indoor events. No masks are required at this time.