As we usher in the new year of 5782, one thing we can count on is the importance of continuing personal growth. I know that I could not have made it through 5780 and 5781 without Zoom and other classes that kept my mind active in the midst of uncertainty. For the upcoming year, we'll be publicizing classes here at TBT three months at a time, with a little extra notice to enable you to read upcoming bookgroup selections.
Please join us in person or virtually, bring a friend, make a friend, and expand your horizons in the new year. Shana tova to you!  
Deborah Pollack
VP of Adult Learning
Beaded Tassel Workshop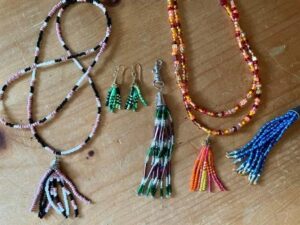 Led by master crafter Joy Goldowitz,
Sunday, May 22, 2:00-4:00 p.m.,  Meister Hall
We will use seed (tiny) beads to create a beaded tassel with many applications. We can make earrings, necklaces, or a tassel to hook onto anything just for fun!
B'nai mitzvah age or older.
$5 materials fee
RSVP by 5/12 to Deborah Pollack
Collage Candle Workshop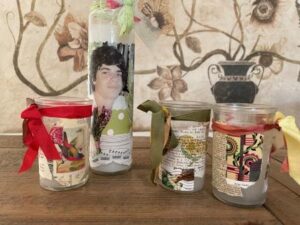 Led by craft maven Joy Goldowitz
Sunday, May 29, 2:00-3:30 p.m., Meister Hall
Let's have some fun decorating glass candles with collage materials like pictures, rubber stamps, personal photographs (printed on paper!), text, etc.  Then we'll add some fun ribbon and a carnival ticket, or whatever we can think up!
Ages 8 and up
$5 materials fee
RSVP by 5/19 to Deborah Pollack
Short Story Discussion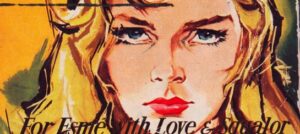 Tuesday, May 31, 2:00-3:00 p.m. at Temple Beth Torah
Deborah Pollack, Discussion Leader
We'll be discussing a little-known classic tale, "For Esme–with Love and Squalor," by J.D. Salinger.  You can access it here.
Qigong Classes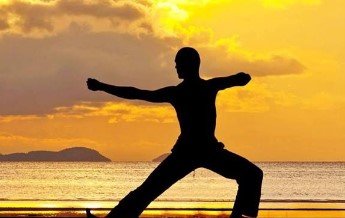 Led by Fredda Leiter
Tuesdays, Ongoing, 9:00-10:00 a.m.
Meister Hall
Qigong is a form of mind-body exercise. Qi means energy and gong means to cultivate.
Fredda has practiced Qigong and Taiichi since 2012, has trained in the discipline extensively and intensively, and has taught classes in person and on Zoom since 2015.
She has found that Qigong is a wonderful way to improve strength, flexibility, and balance, as well as enhancing breathing. The discipline helps students to feel grounded and keeps their minds active and sharp. It's also a nice way to spend time with other people!
The goal is all gain and no pain. Your safety and comfort are important….and most important is to smile and have fun!
To participate, you must be able to stand for about 30 minutes; we will also be seated for part of the time. Please wear sneakers or other comfortable shoes and bring water.
There is a waiver to sign; you can find this online or in the TBT office. Please bring the signed form to the first class.
Looking forward to practicing with you!
https://templebethtorah.com/wp-content/uploads/sites/34/2021/08/Qigong-Class-Student-Waiver.pdf
Shabbat Book Discussion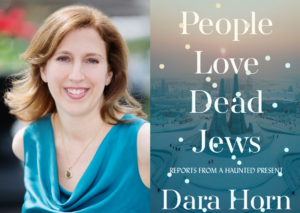 Saturday, June 25, 12:30-2:00 p.m. at Temple Beth Torah
Led by Adam Kaiserman
People Love Dead Jews: Reports from a Haunted Present, By Dara Horn
This book is a startling exploration of how Jewish history is exploited to flatter the living.

Reflecting on subjects as far-flung as the international veneration of Anne Frank, the blockbuster traveling exhibition called ​"Auschwitz," the Jewish history of the Chinese city of Harbin, and the little known ​"righteous Gentile" Varian Fry, Dara Horn challenges us to confront the reasons why there might be so much fascination with Jewish deaths, as emblematic of the worst of evils the world has to offer, and so little respect for Jewish lives, as they continue to unfold in the present.

Horn draws on her own family's life — trying to explain Shakespeare's Shylock to a curious 10-year-old, her anger when swastikas are drawn on desks at her children's school in New Jersey, the profound and essential perspective offered by traditional religious practice, prayer, and study — to assert the vitality, complexity, and depth of this life against an anti-Semitism that, far from being disarmed by the mantra of ​"Never forget," is on the rise.