As we usher in the new year of 5782, one thing we can count on is the importance of continuing personal growth. I know that I could not have made it through 5780 and 5781 without Zoom and other classes that kept my mind active in the midst of uncertainty. For the upcoming year, we'll be publicizing classes here at TBT three months at a time, with a little extra notice to enable you to read upcoming bookgroup selections.
Please join us in person or virtually, bring a friend, make a friend, and expand your horizons in the new year. Shana tova to you!  
Deborah Pollack
VP of Adult Learning
Qigong Classes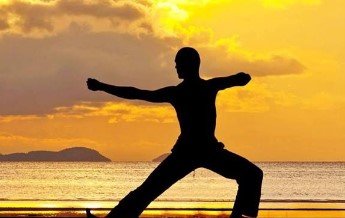 Led by Fredda Leiter
Wednesdays, September 22-October 27, 9:00 a.m. Meister Hall
Qigong is a form of mind-body exercise. Qi means energy and gong means to cultivate.
Fredda has practiced Qigong and Taichi since 2012, has trained in the discipline extensively and intensively, and has taught classes in person and on Zoom since 2015.
She has found that Qigong is a wonderful way to improve strength, flexibility, and balance, as well as enhancing breathing. The discipline helps students to feel grounded and keeps their minds active and sharp. It's also a nice way to spend time with other people!
The goal is all gain and no pain. Your safety and comfort are important….and most important is to smile and have fun!
To participate, you must be able to stand for about 30 minutes; we will also be seated for part of the time. Please wear sneakers or other comfortable shoes and bring water.
There is a waiver to sign; you can find this online or in the TBT office. Please bring the signed form to the first class.
Looking forward to practicing with you!
https://templebethtorah.com/wp-content/uploads/sites/34/2021/08/Qigong-Class-Student-Waiver.pdf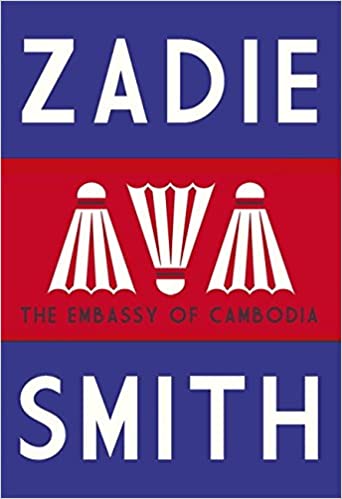 Short Story Discussion
Tuesday, September 28, 2:00-3:00 p.m.  TBT Library
Led by Deborah Pollack
"The Embassy of Cambodia" by Zadie Smith
Please send an email to Deborah so that she can reply with a link to the story to be discussed.
A Taste of Judaism & Jewish Literacy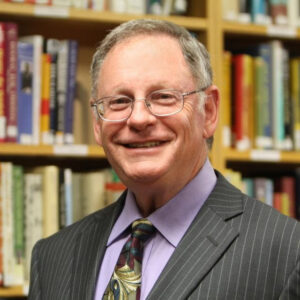 Rabbi Mike Lotker
Wednesdays, beginning September 29, 7:00 p.m. (Pacific Time) via Zoom
The three-part Taste of Judaism class, designed to introduce the main tenets of Judaism, will be followed by a 15-week Jewish Literacy class. These classes are ideal for Jews, for their spouses, for those who are exploring conversion, and those who simply wish to broaden their knowledge about the fundamentals of Judaism's extraordinary history, beliefs, and faith.  The 15 sessions of Jewish Literacy touch on most of the areas of concern and interest to adults who wish to explore the holidays, sacred literature, history, spirituality, mysticism, and living a full Jewish life. This class is required for conversion candidates.
New for this year: Each week we will have a Thursday evening small session for those who are not Jewish and especially those interested in Conversion to Judaism.
For more info, https://lotker.com/?page_id=312
Tuition: Thanks to the support of the Jewish Federation of Ventura County, there is no cost for A Taste of Judaism for anyone or for Jewish Literacy. If you would like to donate to the Jewish Federation to support its valuable work, click here:  https://www.jewishventuracounty.org/ways-to-give.
Register by contacting  Rabbi Lotker at  https://lotker.com/?page_id=33
Adult B'nai Mitzvah Preparation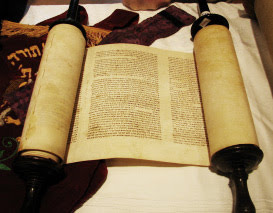 Beginning Sunday, October 3, 10:00 a.m. – 12:00 noon
Led by Rabbi Lisa Hochberg-Miller and Kathy Fink
In October, our Adult B'nai Mitzvah program will begin afresh. It will be in two parts—a refresher on Hebrew reading and prayer reading with Kathy Fink, perfect for those who began to learn Hebrew with Kathy pre-pandemic. The second part of class is a spiritual encounter with our major prayers as we work to find an authentic and meaningful prayer experience for each participant.
Hebrew students will work from text in their hour with Kathy; Making Prayer Real is the text and videos that support the work in Rabbi Lisa's hour.
This class is open to those who were part of ADM pre-pandemic, those who would like to join now, and those who would like to learn the prayer curriculum without the Hebrew reading component. Our goal: An Adult B'nai Mitzvah on Shabbat morning, May 7, 2022, parshat Kedoshim!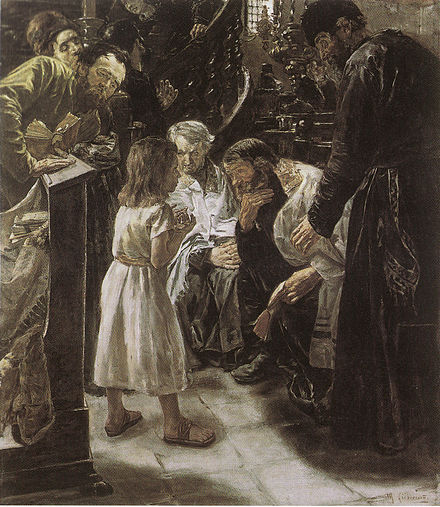 The World of Jewish Art and Artists
 Thursdays, October 7, 14, 21, 28,
7:00-9:00 p.m. on Zoom 
Led by Christine Maasdam
For nearly six thousand years, the Jewish populace has been called 'The People of the Book' leading some to believe that the Second Commandment (no graven images) inhibited artistic expression.
With this series of lectures, we will examine the beginnings of art within Judaism – from the images found on the walls of the earliest known synagogues or drawn on the pages of Hebrew manuscripts, to the design of ritual objects and the architecture of the Temple Mount itself.
We shall focus upon the impact of Jewish art and artistic Jews over the centuries. What effect have these artists had on the world of art? If we walk the galleries of any museum, would we be able to identify which paintings or sculptures were created by individuals with a Jewish origin? How would we make that determination? Is it the material, the medium, the application, the colors, the motif. . . is there a particular element or an attribute that is reflected in the art and unites Jewish art or artists?
Come along on this artistic journey across many millennia from Bezalel to the land of Israel today that will guarantee an exciting revelation as testimony to the expansive world of Jewish art and expression.
Christine Maasdam holds a Master's degree in Humanities and a B.A. in Cultural Geography. Her art studies include The Courtauld Institute of Art in London, The Smithsonian Early Enrichment Center in D.C. and Antiquities Trafficking and Art Crime at the University of Glasgow. She is a graduate of the Art Crime Investigation Seminar led by Robert Wittman, founder of the FBI's National Art Crime Team. Christine is a member of the International Foundation for Cultural Property Protection and holds a certificate from Trident Manor on Protection of Cultural Venues. Christine received Sotheby's certification on Determining Value: An Appraiser's Perspective. She has spent over 14 years as a LACMA docent and is eager to return as an active volunteer at the City of David archaeological dig in Israel. She has taught classes for CLU and OLLI.
$20 registration fee for the series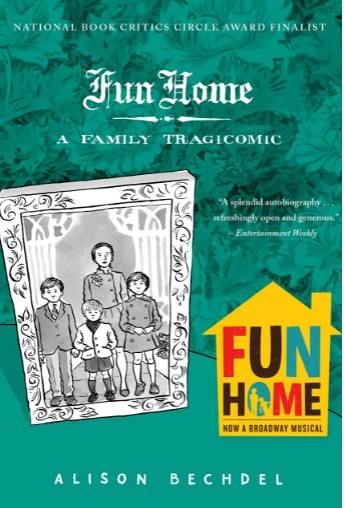 Shabbat Book Discussion in the TBT Library
Saturday, October 30, 12:30-2:00 p.m. 
Led by Pam Small 
Fun Home: A Family Tragicomic by Alison Bechdel
Alison Bechdel's groundbreaking, bestselling graphic memoir that charts her fraught relationship with her late father.
Distant and exacting, Bruce Bechdel was an English teacher and director of the town funeral home, which Alison and her family referred to as the "Fun Home." It was not until college that Alison, who had recently come out as a lesbian, discovered that her father was also gay. A few weeks after this revelation, he was dead, leaving a legacy of mystery for his daughter to resolve.
In her hands, personal history becomes a work of amazing subtlety and power, written with controlled force and enlivened with humor, rich literary allusion, and heartbreaking detail.
Craft Class: Travel (Near and Far) Flatware set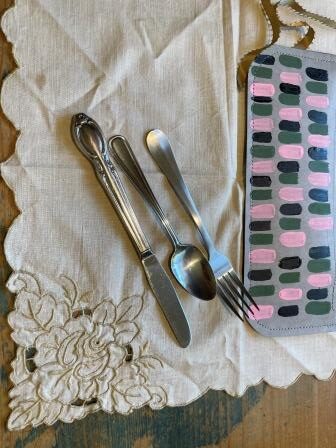 Thursday, November 4,
2:00-3:30 p.m,
Led by Joy Goldowitz
Instead of using plastic flatware when you dine out, make your own travel set. We'll sew a ribbon to a vintage napkin. We'll paint a design on Fabric Tex washable paper and add a zipper to create a storage pouch for your flatware.
Class includes all of these materials: vintage napkin, miscellaneous stainless steel flatware, washable paper and zipper for pouch, paint and ribbon.
RSVP to Joy by October 31.
$15 materials fee payable at the class
Craft Class: Beaded Bracelet and Necklace with (Optional) Leather Pendant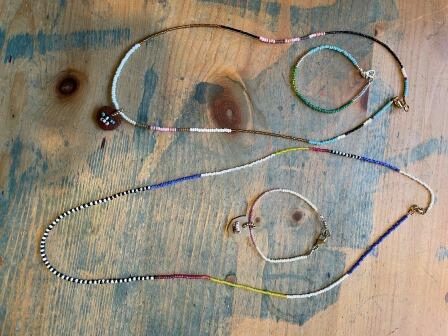 Thursday, November 11,
2:00-3:30 p.m,
Led by Joy Goldowitz
Using seed beads we will craft a color design on beading wire. We will use crimp beads and install a clasp. It's fun to wear multiples and they make great gifts!
RSVP to Joy by November 6.
$5 materials fee payable at the class
Craft Class: Embroidered Kippah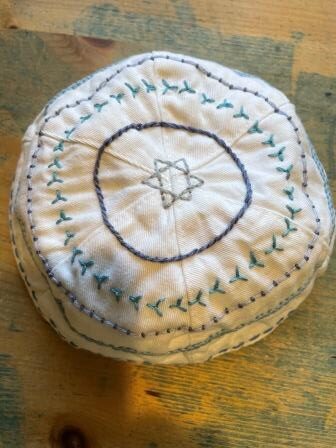 Thursday, November 18,2:00-3:30 p.m,
Led by Joy Goldowitz
We'll start with a white, 100% cotton kippah. We will learn several different embroidery stitches and then you may display those stitches in a unique design on your very own kippah. You'll have a great many colors of embroidery floss from which to choose.
RSVP to Joy by November 13. $8 materials fee for first kippah; additional kippot $6 each (must be ordered when you RSVP for class) payable at the class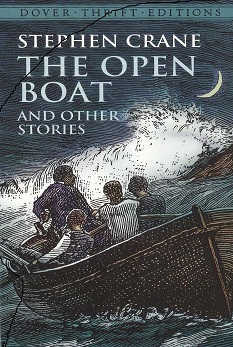 Short Story Discussion
Tuesday, November 23, 2:00-3:00 p.m.  TBT Library
Led by Deborah Pollack
"The Open Boat" by Stephen Crane
Please send an email to Deborah so that she can reply with a link to the story to be discussed. 
Hanukkah: Beyond Eight Days of Oil – An Ancient but Very Contemporary Holiday
Led by Cliff Wilcox, TBT Director of Education ,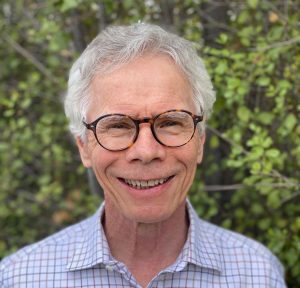 Tuesday, November 30, 2021
7:00 – 9:00 pm on Zoom
While Hanukkah is a minor holiday in the Jewish Calendar, it has come to hold deep significance for Jews, particularly in the United States.

The story of Hanukkah is typically summed up in a description of the surprise military victory in 165 BCE – a small army of Jews led by the Maccabees defeated the powerful Greek-Syrians – and the religious miracle of the oil used for rededication of the temple, which lasted for eight days despite being sufficient for only a single day of burning.

Hanukkah has developed as a warm family-centric holiday focused on celebration of the miracle of the oil and Jewish self-preservation in face of powerful odds. Yet Hanukkah holds layers of meaning that go far beyond the traditional story. Examination of the holiday of Hanukkah from its ancient beginnings to the present offers a powerful view into the challenges Jews have faced over the centuries in remaining Jewish, especially in light of a perpetual status as a minority culture.

This lecture will explore the historical origins, development, and contemporary impact of the Hanukkah holiday, particularly for American Jews.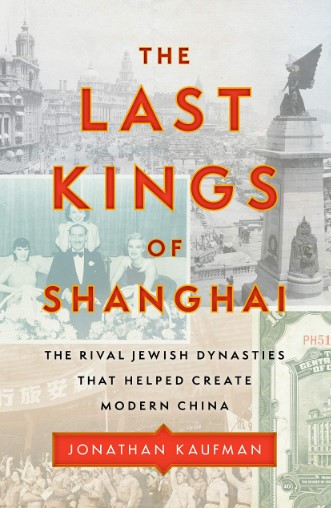 Shabbat Book Discussion in the TBT Library
Saturday, December 18, 12:30-2:00 p.m. 
Led by Alan Kirschbaum 
The Last Kings of Shanghai:  The Rival Jewish Dynasties That Helped Create Modern China by Jonathan Kaufman
An epic, multigenerational story of two rival dynasties that flourished in Shanghai and Hong Kong as twentieth-century China surged into the modern era, from the Pulitzer Prize-winning journalist.
The Sassoons and the Kadoories stood astride Chinese business and politics for more than 175 years, profiting from the Opium Wars, surviving Japanese occupation, courting Chiang Kai-shek, and nearly losing everything as the Communists swept into power. Jonathan Kaufman tells the remarkable history of how these families ignited an economic boom and opened China to the world, but remained blind to the country's deep inequality and to the political turmoil on their doorsteps. In a story stretching from Baghdad to Hong Kong to Shanghai to London, Kaufman enters the lives and minds of these ambitious men and women to forge a tale of opium smuggling, family rivalry, political intrigue, and survival.
.
U