It is only fitting that along with the spring of the year and the gradual opening of flowers come opportunities to get together all over town. We are gradually going to offer mask-to-mask learning experiences at Temple Beth Torah and we hope you'll join us!
Deborah Pollack
VP of Adult Learning
Unpacking and Understanding Today's Israel- Palestinian Conflict
Friday, June 4, noon- 1 pm.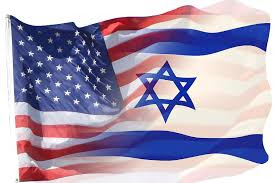 with TBT Director of Education Cliff Wilcox & Rabbi Lisa
The recent 11-day conflict between Israel and Hamas has raised new questions and concerns in the multiple conflicts between Israelis and Palestinians. What precipitated these recent events? What has been changing in Israel regarding the Palestinians and the status of Israeli Arabs, to contribute to the violence? Why is this conflict engendering so much anti-Israel sentiment and why is anti-Semitism growing? How has social media and the U.S. proxy war figured into the current climate? Is racism adding to the conflict? Is there any chance for a solution that gives Palestinians self-determination and Jews lasting security in a Jewish, democratic state?
This week is the 53rd anniversary of the Six-Day War. Whether you are new to understanding about the Mideast Conflict, or a veteran of following Israeli-Palestinian affairs, Cliff will help us make sense of the events, news and social media in this recent crisis.
We invite our congregation into an open and safe place to learn, talk about, and share thoughts, concerns and dreams.
From 1960s Women's Liberation Movement to Jewish Feminism"
Clifford Wilcox, Ph.D.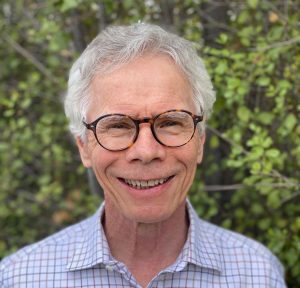 CSUCI, "Taste of OLLI" Lecture Series
Monday June 14, 2021
1:00 – 3:00 pm (Zoom)
Many Jewish American women played key roles in the women's movement of the 1960s. Among these leaders were Betty Friedan, Bella Abzug, Letty Cottin Pogrebin, Gloria Steinem, and Susan Brownmiller. Yet while pushing for societal changes for American women in general, Jewish women activists realized major changes within Judaism also needed. This lecture will explore the rise of Jewish feminism in the 1960s-1970s and examine the profound changes this movement has driven within contemporary American Judaism.
For registration and access to the lecture, please follow the links on the CSUI OLLI program homepage:
https://ext.csuci.edu/programs/professional-community-ed/osher-lifelong-learning-institute/
What Happens After I Die? – Jewish Views of the Afterlife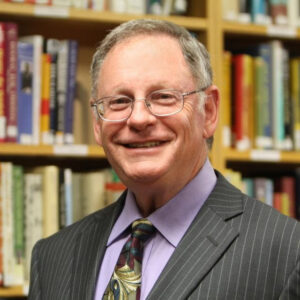 Rabbi Mike Lotker
Wednesdays, May 26, June 2, and June 9; 7:00-8:30 p.m. on Zoom
Many Jews are surprised to learn that Judaism has always held that there is something beyond the grave – a life in the "world to come." We just don't know (or teach) the details because no one has come back to tell us and because Judaism's focus is on this life. In this class, we will explore the wide range of authentic Jewish beliefs about the afterlife and how these beliefs have affected Jewish traditions of burial and mourning. In our sessions we will examine what the Bible has to say, the Rabbinic and Talmudic thoughts and commentaries, the amazing world of medieval commentary, mystical and kabbalistic insights and well as what modern thinkers contribute. We will also explore the world of Jewish funeral and mourning customs and their origins. For more info, www.lotker.com
Rabbi Lotker's work is sponsored by the Jewish Federation of Ventura County in his role as Community Rabbi. You may donate to them at https://www.jewishventuracounty.org/ways-to-give.
Register by sending an email to Rabbi Lotker at Lotker@aol.com with the message "I'm in!" He will remind you of dates and alert you to changes.

GOD FORBID YOU SHOULD RUN OUT OF READING MATERIAL AT THIS TIME, THE TEMPLE BETH TORAH LIBRARY IS OPEN!
If you don't have a code for the front door, call to make sure that Temple Secretary Martha Richardson is on-site to let you in.
You may borrow up to 6 books at a time—enjoy and return at your leisure.
In keeping with CDC recommendations, please observe the following rules:
No more than 2 people in the library at a time.

Put on gloves from the box on the table before handling books and discard them when you're finished.

Use your own pen or pencil to record the title(s) of books you've borrowed along with your name. Leave the cards in the box on the table.
DON'T FORGET TO PERUSE THE LIBRARY CART—ANYTHING TAKEN FROM THERE IS YOURS TO KEEP FOR A SMALL DONATION.