Our bodies may be restricted from going where they'd like to at this time, but our minds certainly are not! We will be offering a variety of educational opportunities in the upcoming year of 5781, so be sure to take advantage of them. The neat trick is to feature classes that can zoom into your home or be offered face to face (remember that?) once restrictions are lifted. This year there will be no brochure, but classes, discussion groups, and workshops will be publicized as they become available through the TBT website, Facebook page, weekly T'kiah, and Shabbat service announcements, so stay tuned!
We plan to offer 4-5 Shabbat afternoon book discussions led by an assortment of facilitators. The focus will be on important books for us to read for a deeper understanding of racism and people of color. If you have reading selection suggestions or have attended our discussions in the past and are interested in leading one yourself, please contact me.
Short story discussion groups will continue on the 4th Tuesday of every other month at 2:00 p.m. If you are interested in participating, let me know, and I'll send you a Zoom invitation.
Deborah Pollack
VP of Adult Learning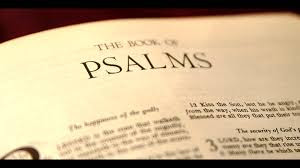 MEDITATION AND THE BOOK OF PSALMS
Rabbi Lisa Hochberg-Miller
Each Wednesday, 12:00 p.m.- 12:45 p.m.
Join us as we continue with weekly meditation and a focus on the Psalms to bring us strength at this time!
Look for the Zoom link in this week's T'Kiah email-blast.
EDIBLE HIGH HOLIDAY PREPARATION: BAKING A ROUND CHALLAH
Erica Walsh, founder of Purple Lady Bakery
Thursday, 1:00 – 2:00 p.m., September 3 —  RECORDING NOW AVAILABLE TO ALL
Erica finds that making food and feeding others helps her to access her spirituality. She is not only an extraordinary baker, but also a remarkable storyteller who will leaven her demonstration of Rosh Hashana challah baking with tales of Jews and food directly from her kitchen. For those of you who may have missed it, here's Erica's meditative challah demo. (starting at 00:13:23 minutes into the video)
WRITING TO PROCESS THE PANDEMIC
Deborah Rose O'Neal
Tuesdays, 2:00 – 3:00 p.m. , September 22, October 6, and October 13
Future generations of our own families and in the larger world will look to our writings to understand this unique time. Our accounting of our days, of our ups and downs, our fears and hopes will help us articulate our issues and gain perspective on how to move forward. In three sessions, we will explore and support various forms of written expression such as journals, personal narrative, poems, and editorials. We will also consider ways to share your writing and suggest how to respond to someone else's shared writing.
Send an email to Deborah Pollack to receive a Zoom invitation to this class.
RABBI MIKE LOTKER'S DIVE DEEPER INTO JUDAISM SERIES
All classes to take place Wednesday evenings from 7:00 – 8:30 PM on Rabbi Mike's Zoom Channel http://zoom.us/j/8190896166. More information at www.lotker.com

Jewish Literacy. 15 sessions: Wednesdays 7:00 – 8:30 PM beginning September 16.  The 15 classes of Jewish Literacy touch on most of the areas of concern and interest to adults who wish to explore the holidays, sacred literature, history, spirituality, mysticism, and living a full Jewish life. This class is required for conversion candidates.
AMERICAN JEWISH EXPERIENCE IN THE 20TH CENTURY AS SEEN THROUGH FILM
Clifford Wilcox, Ph.D.
Thursday evenings, 7:00 – 8:30 p.m., Oct, 15, 22, Nov, 5, 12, 19, Dec, 3, 10, 17
This course will look at the experience of Jewish Americans over the 20th century through the lens of film. In particularly, we will explore seven notable Jewish movies and analyze the development of 20th-century Jewish American history as portrayed through these films: "Hester Street" (1975), "Marjorie Morningstar," (1958), "Gentleman's Agreement" (1947), "Exodus" (1960), "Goodbye Columbus" (1969), "Crimes and Misdemeanors" (1989), and "Crossing Delancey" (1988). Through lectures and analysis of extensive clips from these seven films, we will examine main currents and developments in 20th-century Jewish history.  Registration required.  Members $10; non-members $15 includes all 8 sessions.
Register for Film Class Series Now
SHABBAT BOOK GROUP DISCUSSION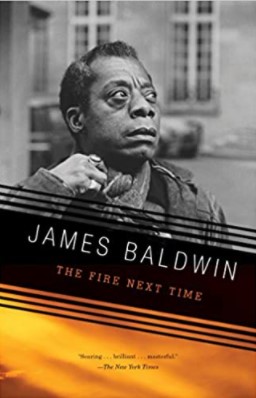 Led by Adam Kaiserman
Saturday, October 24, 12:30 – 2:00 p.m.
The Fire Next Time by James Baldwin
A national bestseller when it first appeared in 1963, The Fire Next Time galvanized the nation, gave passionate voice to the emerging civil rights movement—and still lights the way to understanding race in America today.
SHORT STORY DISCUSSION
Deborah Pollack
Tuesday, October 27, 2:00-3:00 p.m.
If you're interested in participating in our discussion, please send Deborah an email (listed in TBT Annual) and I'll send you a link to the story as well as a Zoom invitation.
A BISSEL YIDDISHKEYT
TBT member Judy Gottlieb, our own Yiddish maven, who had been scheduled to teach classes in Beginning Yiddish, recommends resources for those TBT members who would enjoy adding a bissel yiddishkeyt to their lives:
The National Yiddish Theatre will be offering 15 minute Yiddish classes on Tuesdays
at 1:00 Eastern Standard Time (11:00 our time). Click here to join
If you can't make it, don't worry, the archives will stay available on Facebook, YouTube, and NYTF.org.
They're also doing live shows during this period including songs, readings, and more.

GOD FORBID YOU SHOULD RUN OUT OF READING MATERIAL AT THIS TIME, THE TEMPLE BETH TORAH LIBRARY IS OPEN!
If you don't have a code for the front door, call to make sure that Temple Secretary Martha Richardson is on-site to let you in.
You may borrow up to 6 books at a time—enjoy and return at your leisure.
In keeping with CDC recommendations, please observe the following rules:
No more than 2 people in the library at a time.

Put on gloves from the box on the table before handling books and discard them when you're finished.

Use your own pen or pencil to record the title(s) of books you've borrowed along with your name. Leave the cards in the box on the table.
DON'T FORGET TO PERUSE THE LIBRARY CART—ANYTHING TAKEN FROM THERE IS YOURS TO KEEP FOR A SMALL DONATION.