Adult Learning Programs for June, July 2020
Education continues at Temple Beth Torah, albeit online. The amount of material in Zoom and other classrooms all over the Internet, especially from Jewish sources, is astonishing. Please see below what we have coming up and take these opportunities to learn in your pajamas!
Deborah Pollack
VP of Adult Learning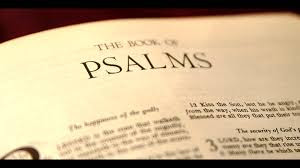 MEDITATION AND THE BOOK OF PSALMS
Rabbi Lisa Hochberg-Miller
Each Wednesday in June, 12:00 p.m.- 12:30 p.m.
Join us as we continue with weekly meditation and a focus on the Psalms to bring us
strength at this time!
Look for the Zoom link in this week's T'Kiah email-blast.
CRAFT WITH JOY: JOURNAL / NOTEBOOK
Joy  Goldowitz
Thursday, June 18, 2:00-4:00 p.m.
Let's make a refillable journal/notebook to draw pictures, make lists, note special events, or just work out some of those thoughts and feelings we all seem to have so much of! We will make a cover, using thick felt and elastic cording. Then we will use a simple sewing stitch to make signatures (a little group of folded pages) that can be inserted and removed, to suit your fancy. Make one for yourself or give one as a gift. Once you make one, you'll want to make more!
This class is suitable for all people 10 years and older!
Send Joy an email (listed in TBT Annual) if you'd like to attend this fun Zoom class. You
can select your color preferences and I'll prepare a kit for you to pick up from my front porch.
There's a $6.00 materials fee.
REGISTRATION DEADLINE THURSDAY, JUNE 12 (So I can create your kit!)
Can't wait to craft with you on Zoom!!!!
SHORT STORY DISCUSSION
Deborah Pollack
Tuesday, June 23, 2:00-3:00 p.m.
If you're interested in participating in our discussion, please send Deborah an email (listed
in TBT Annual) and I'll send you a link to the story as well as a Zoom invitation.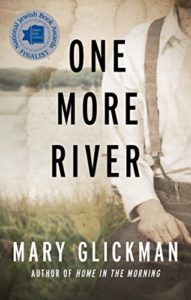 SHABBAT BOOK DISCUSSION
One More River by Mary Glickman
Karen Kinrose, Discussion Leader
Saturday, July 18, 12:30-2:00 p.m.
NOTE: DATE CHANGED from July 11 to July 18

Bernard Levy was always a mystery to the community of Guilford, Mississippi. He was even more of a mystery to his son, Mickey Moe, who was just four years old when his father died in World War II. Now it's 1962 and Mickey Moe is a grown man, who must prove his pedigree to the disapproving parents of his girlfriend, Laura Anne Needleman, to win her hand in marriage.
With only a few decades-old leads to go on, Mickey Moe sets out to uncover his father's murky past, from his travels up and down the length of the Mississippi River to his heartrending adventures during the Great Flood of 1927. Mickey Moe's journey, taken at the dawn of the civil rights era, leads him deep into the backwoods of Mississippi and Tennessee, where he meets with danger and
unexpected revelations at every turn.
As the greatest challenge of his life unfolds, he will finally discover the gripping details of his father's life—one filled with loyalty, tragedy, and heroism in the face of great cruelty from man and nature alike.
The link to the Zoom discussion will appear in upcoming editions of the T'Kiah email-blast.

RABBI MIKE LOTKER'S DIVE DEEPER INTO JUDAISM SERIES
All classes to take place Wednesday evenings from 7:00 – 8:30 PM on Rabbi Mike's Zoom Channel http://zoom.us/j/8190896166. More information at www.lotker.com
Jewish Ethics: 6/17/20 and 6/24/20 Judaism has a lot to say about how we should treat one another under a wide variety of situations. Reform Judaism especially stresses Ethics over Ritual. Medical Ethics – 6/17/20; Business Ethics – 6/24/20
Sephardic Jewry: 7/8/20 About 95% of American Jews trace their ancestry to Ashkenazi Jewry (Jews of Eastern European origins) but about 50% of Israelis are Sephardic (Jews of Spanish and Islamic lands). Come learn about the distinctive customs and practices of the Sephardic world.
The Joys of Hebrew: 7/15/20: Anyone who speaks more than one language knows that translation is never exact. This is your chance to get a glimpse into the original language of the Hebrew Bible as Rabbi Lotker reveals some of the wonderful insights that studying sacred scripture in Hebrew uncovers. The discussion will range from the grammatical to the mystical and address many of the unique characteristics of Biblical Hebrew. The various historical translations of the Hebrew Bible, into Aramaic, Greek, Latin and English will also be discussed.
A BISSEL YIDDISHKEYT
TBT member Judy Gottlieb, our own Yiddish maven, who had been scheduled to teach classes in Beginning Yiddish, recommends resources for those TBT members who would enjoy adding a bissel yiddishkeyt to their lives:
The National Yiddish Theatre will be offering 15 minute Yiddish classes on Tuesdays
at 1:00 Eastern Standard Time (11:00 our time). Click here to join
If you can't make it, don't worry, the archives will stay available on Facebook, YouTube, and NYTF.org.
They're also doing live shows during this period including songs, readings, and more.

GOD FORBID YOU SHOULD RUN OUT OF READING MATERIAL AT THIS TIME, THE TEMPLE BETH TORAH LIBRARY IS OPEN!
If you don't have a code for the front door, call to make sure that Temple Secretary Martha Richardson is on-site to let you in.
You may borrow up to 6 books at a time—enjoy and return at your leisure.
In keeping with CDC recommendations, please observe the following rules:
No more than 2 people in the library at a time.

Put on gloves from the box on the table before handling books and discard them when you're finished.

Use your own pen or pencil to record the title(s) of books you've borrowed along with your name. Leave the cards in the box on the table.
DON'T FORGET TO PERUSE THE LIBRARY CART—ANYTHING TAKEN FROM THERE IS YOURS TO KEEP FOR A SMALL DONATION.