Join us on Zoom for the Ventura County Community Virtual Shavuot Celebration,
We'll meet up at the link listed in the poster. 
6:00 p.m., Dinner & schmooze.
                    Call Danny's Deli, (805) 289-9200 for take out dinner or blintzes
6:30 p.m.,  Tikkun Leil Shavuot Program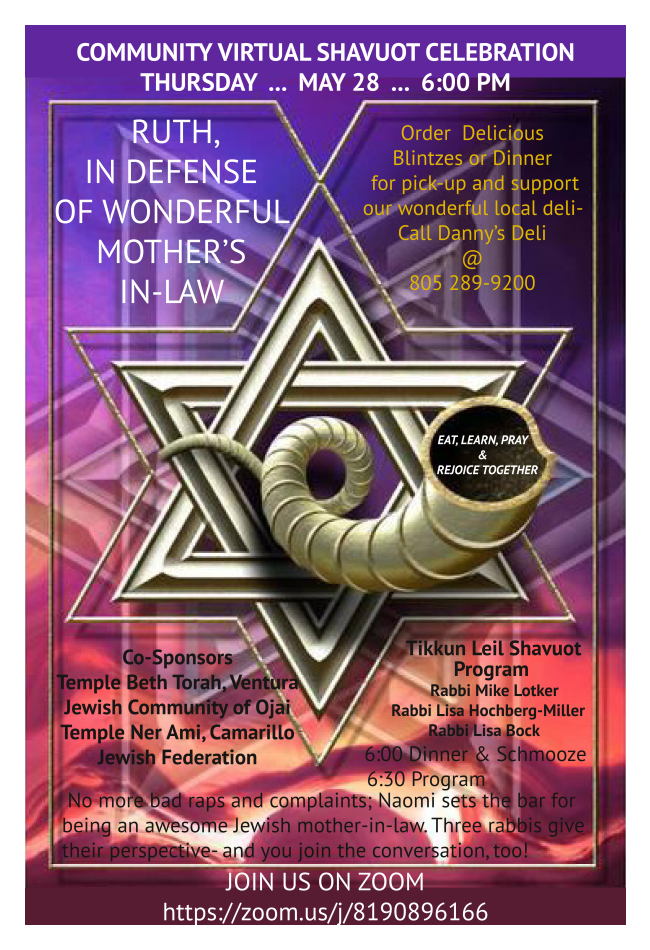 Co-sponsored by Temple Beth Torah, Jewish Community of Ojai, Temple Ner Ami, and Ventura County Jewish Federation.